What is Franchising?
As stated by the British Franchise Association (bfa), "business format franchising is the granting of a licence by one person (the franchisor) to another (the franchisee), which entitles the franchisee to own and operate their own business under the brand, systems and proven business model of the franchisor."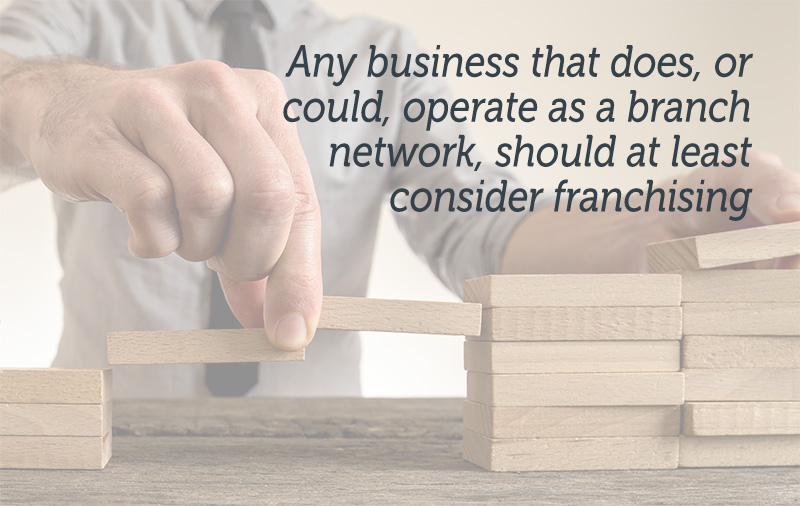 So, what is business format franchising? Well, put quite simply, it is a business relationship where one party, the franchisor, allows another, the franchisee, to operate clones, or copies, of a proven business system in return for initial and ongoing fees.
The franchisee is allowed to operate a branch of the franchisor's business using the latter's business name and business systems.
The franchisor has a duty to select suitably qualified franchisees and then train them and support them in operating the business system.
The very fact that the business system has already proved to be successful means that the franchisee has a much greater chance of establishing a successful business themselves and the franchisor benefits by being able to grow their own network more quickly.