I Want to Franchise My Business
Franchising can be one of the best ways to create rapid, profitable growth for your business
When it comes to the potential of franchising your business, the main questions to get answers to are:
"Why choose franchising?"
"Can I, and should I franchise my business?"
"What are the steps to franchise my business?"
Why Choose Franchising?
Some reasons businesses
choose to do so:
Use Other People's Money
Rapid And Less Risky Growth
More Motivated Partners
Local Knowledge
Marketing Firepower
Higher Unit Sales Potential
Group Buying Strength
National Brand Recognition
No New Location Start Up Costs
No New Location Overheads
Increased Value of Your Business
Helping People Achieve Their Dream
Can I, and Should I, Franchise?
These are key questions, and not much point moving forward if the answer to either, or both, is "No".
Franchising can seem like a large and complex subject with lots of advice on offer. We aim to help you understand the process of franchising your business in simple terms and remove a lot of the distraction and background noise about franchising a business so the right decisions can be made.
Steps to Franchise
There are many steps that need to be taken, but the very first step is to create an overall action plan which helps you understand the bits you can do (or have already done), and the bits you would like help with. As a consultancy, our role is to help you achieve your business goals, and we have been helping business people, just like you, for over 20 years, to use the strategy of franchising to overcome the hurdles of limited capital, resources and competition. Importantly, we also offer a unique and guaranteed way to find your most serious franchisee enquiries…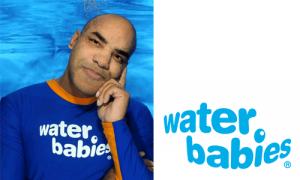 I'm Paul Thompson, co-founder of Water Babies. We are a baby swimming company. We teach children from zero to four years of age, but our specialty is under one, our youngest ever client being 2 days old.
We started working with The Franchising Centre within one year of Water Babies starting and it's never stopped. To be perfectly frank, we wouldn't be here without that initial relationship…It's as simple as that.