I Want to Franchise My Business
Franchising can be one of the best ways to create rapid, profitable growth for your business
When it comes to the potential of franchising your business, the main questions to get answers to are:
"Why choose franchising?"
"Can I, and should I franchise my business?"
"What are the steps to franchise my business?"
Why Choose Franchising?
Some reasons businesses
choose to do so:
Use Other People's Money
Rapid And Less Risky Growth
More Motivated Partners
Local Knowledge
Marketing Firepower
Higher Unit Sales Potential
Group Buying Strength
National Brand Recognition
No New Location Start Up Costs
No New Location Overheads
Increased Value of Your Business
Helping People Achieve Their Dream
Can I, and Should I, Franchise?
These are key questions, and not much point moving forward if the answer to either, or both, is "No".
Franchising can seem like a large and complex subject with lots of advice on offer. We aim to help you understand the process of franchising your business in simple terms and remove a lot of the distraction and background noise about franchising a business so the right decisions can be made.
Steps to Franchise
There are many steps that need to be taken, but the very first step is to create an overall action plan which helps you understand the bits you can do (or have already done), and the bits you would like help with. As a consultancy, our role is to help you achieve your business goals, and we have been helping business people, just like you, for over 20 years, to use the strategy of franchising to overcome the hurdles of limited capital, resources and competition. Importantly, we also offer a unique and guaranteed way to find your most serious franchisee enquiries…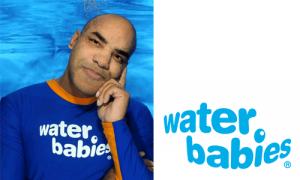 I'm Paul Thompson, co-founder of Water Babies. We are a baby swimming company. We teach children from zero to four years of age, but our specialty is under one, our youngest ever client being 2 days old.
We started working with The Franchising Centre within one year of Water Babies starting and it's never stopped. To be perfectly frank, we wouldn't be here without that initial relationship…It's as simple as that.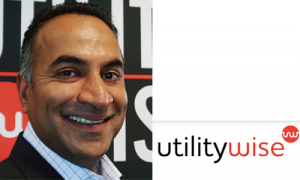 Utilitywise plc engaged with Alan Wilkinson, from The Franchising Centre, to help us conduct a feasibility study with the aim of establishing whether franchising would provide us with an additional route to market.
From the very beginning of this process their insights, experience, attention to detail and enthusiasm made this a really painless experience. Never afraid to challenge us on our assumptions, Alan's rigour and analytical approach, coupled with his own extensive experience of developing and operating franchises, allowed us to create and refine our model. Having completed the feasibility phase, we presented the outputs to our Board of Directors who approved the implementation of our franchise model.
I wouldn't hesitate in recommending The Franchising Centre to any organisation considering franchising as a sales channel.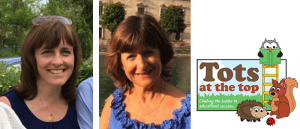 The Franchising Centre has been most influential in moving our business to the next level. Their guidance and support has been paramount and encouragement with monthly tasks has kept us focused and allowed us to reach our targets.
From a small independent business we are now ready to launch Tots at the Top onto the nationwide market. This process has been challenging but with smooth management, nurturing and great depth of knowledge about the franchise system, we have ventured out of our comfort zone, learnt so much and feel confident to drive our business forward.
The Franchising Centre has a broad list of contacts readily available to help with legal documents, computer systems and websites, all necessary when franchising your business.
Many thanks for your expertise.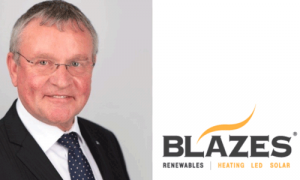 We have worked with The Franchising Centre for over 3 years.
Alan became involved with launching the pilot operation for our Blazes Heating franchise in the summer of 2007. They worked closely with 'us in developing the concept, and subsequently helped us to recruit double our target of new franchisees in the first year of launch.
This has created a solid foundation for our new franchise business. We have been impressed by The Franchising Centre's professionalism and experience, and would highly recommend their services to any prospective or practicing franchisor.