Why should you choose a franchising strategy to expand into international markets?
We have the answer…
There are many reasons, but foremost are that franchising enables you to tap into the local market knowledge, experience and capital of your chosen partners so that you can achieve rapid, low risk growth.
However, you do need expert guidance. Let us guide you…
Why Franchising?
There are many reasons to choose franchising as your strategy for international growth.
You Do Not Have to be a Franchisor Already
Capital
Local Knowledge
Language
Rapid Growth
Increase in the Value of Your Business
De-Risking Your Business
Expand My Business Via International Franchising
When it comes to expanding your business internationally, broadly speaking there are two options; to wholly own and fund the overseas expansion yourself, or to enter into some form of third party relationship where you are working with a partner – typically this means a franchising or licensing arrangement.
International Franchise Consultants
The International Franchising Centre is Europe's leading firm of international franchise consultants. Our team have worked with many companies both in the UK and around the globe, guiding them through the complex process of cross border franchising.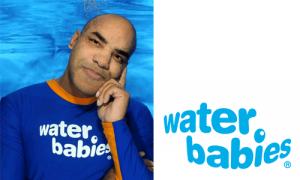 Water Babies is expanding internationally. We approached The Franchising Centre to help us to do that. You absolutely have to have professional advice. If you think you can do it on your own, I really would urge you to think again. You will get is so badly wrong. I really believe that. So do get proper professional advice. There are things that you would not even begun to have thought about, that you will the benefit of that advice.
…we have used the international arm of The Franchising Centre, and, in working with Farrah Rose, who has helped us and guided us through that process, they have been amazing. I can't use another word, absolutely amazing.
Paul Thompson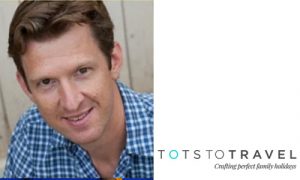 We first became aware of The Franchising Centre at the Franchise Exhibition at London's Olympia and were recommended them by our bank – HSBC. I first met Farrah Rose – their international franchising consultant – on the stand there, and from that initial discussion, I knew I had found the source of advice and support we had been looking for. 
As a small company with global aspirations and a great product, we needed expert, no-nonsense advice and guidance to point us in the right direction. Over the course of a number of phone calls and then a whole day with Farrah at our offices, we were able to plan and analyse our various options with far greater clarity and confidence than would otherwise have been the case. 
The investment in Farrah's time at this stage was worth every penny and will in the long run no doubt save us an immense amount of time and effort and has undoubtedly helped to de-risk what is an inherently risky venture. I have no doubt that Farrah represents the very best in franchising consultancy and has been a real pleasure to work with and to get to know. I recommend The Franchising Centre wholeheartedly.
Rob Shand
The Future is Franchising
Watch this video to gain an insight into the many ways in which The Franchising Centre can get you to where you want to be in franchising.
Ready to find out more?
Start your journey into international expansion, and find out how we can help you…
Ready to find out more?
Start your journey into international expansion, and find out how we can help you…