Looking to take your business to other countries?
We Can Help You!
The Franchising Centre's international division is led by
Farrah Rose
, who has unrivalled experience in this field. Initially working for major corporations, Farrah has been involved in international franchise management since 1984. She began advising businesses as a consultant in 1996 and has worked with over 300 brands, helping them to expand into global markets.
In February 2020, Farrah was the winner of the coveted "Contribution to Franchising" at the Global Franchise Awards.
In February 2023, Farrah was honoured by Global Franchise again, by being inducted into their "Hall of Fame".
Most recently Farrah was honoured at the 2023 European Franchise Awards, where she became an inductee to the European Hall of Fame.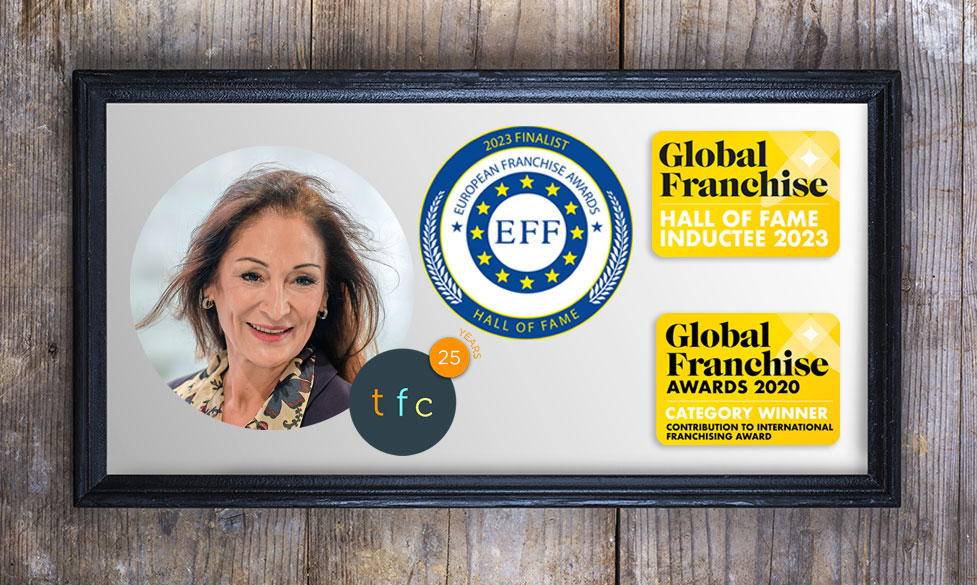 It has long been said that any business which operates, or could operate, as a branch network should at least consider franchising as a means to expansion – and this is nowhere truer than when taking your business to International Markets.
Let us tell you why!
You may have already decided to expand abroad and may even have decided which country or countries you want to enter. Or you may just be thinking about it as an alternative to growing your business further in the UK. Either way you will have a lot to think about, and in the following pages we will try to explain to you some of the issues you will have to consider, what the possible options are for each one of them and how we, as International Franchise Consultants, can help you in the process.
One thing we know for certain! For most businesses looking to expand overseas, Franchising is without any doubt the easiest and most successful route to achieve international growth. That's why even big companies like Marks & Spencer, Arcadia Group (Top Shop, Top Man, Miss Selfridge etc) and Mothercare, amongst many others, chose franchising as their route to International Expansion. These are all companies with the brand strength, track records and financial and management resources to go it alone, but who have chosen to expand by working with experienced local partners in their target markets. But it's not just retailers who are using franchising as their route to international expansion.
We have worked with businesses from a variety of sectors, including Social Care, Education, Children's Activities and Restaurants and Food Service offerings. The one thing they had in common was a desire to be successful internationally and they chose to work with our International Franchise Consultancy team.
We said Franchising is the easiest way but that doesn't mean it's going to be easy. Luckily, we can help you there.
Why Franchising?
There are many reasons to choose franchising as your strategy for international growth.
You Do Not Have to be a Franchisor Already
Capital
Local Knowledge
Language
Rapid Growth
Increase in the Value of Your Business
De-Risking Your Business
Expand My Business Via International Franchising
When it comes to expanding your business internationally, broadly speaking there are two options; to wholly own and fund the overseas expansion yourself, or to enter into some form of third party relationship where you are working with a partner – typically this means a franchising or licensing arrangement.
International Franchise Consultants
The International Franchising Centre is Europe's leading firm of international franchise consultants. Our team have worked with many companies both in the UK and around the globe, guiding them through the complex process of cross border franchising.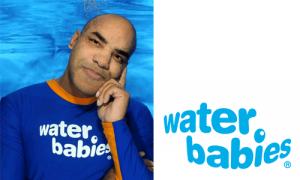 Water Babies is expanding internationally. We approached The Franchising Centre to help us to do that. You absolutely have to have professional advice. If you think you can do it on your own, I really would urge you to think again. You will get is so badly wrong. I really believe that. So do get proper professional advice. There are things that you would not even begun to have thought about, that you will the benefit of that advice.
…we have used the international arm of The Franchising Centre, and, in working with Farrah Rose, who has helped us and guided us through that process, they have been amazing. I can't use another word, absolutely amazing.

I have worked in collaboration with Steve Felmingham on two major franchise projects over the past 6 years within both the UK and the international education sector. The journey has been hugely enjoyable and the results have proven to be equally successful for both the franchisor and indeed the franchisees. Steve's knowledge, professionalism and determination have been an invaluable driving force, all the way from start-up to successful expansion, crossing cultural barriers and ensuring the adaptation and smooth transition of a well established US franchise business model to the UK market. Steve steadily nurtures the growth of new businesses, using his broad experience and expertise to ensure sound operational foundations, giving clients the very best chance of success, all in the secure belief that he really genuinely cares.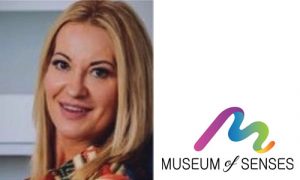 After being present on the European market for almost two years, with four units in three countries decided to expand the unique Museum concept into International Franchise. The name of Farrah Rose and The Franchising Centre was the number one choice from several references.
From day one, cooperation with Farrah, Alan and The Franchising Centre team was amazing from a business-wise professional approach to the intangible and tangible segments where Farrah has understood our core business in-depth and provided us with inputs and materials that had exceeded our expectations. Since we are a board of senior managers, our expectations were high, to be clear.
Farrah, we hope that you will read this, we must admit that our main concern was working remotely with you and your team, since we are company based in Croatia, and Farrah is based in the Worldwide airports most of the time; but now when we have finished all steps of developing International Franchise Business and currently are preparing for our first presentation and Franchise expo attendance in Dubai (also lead by Farrah and team), we must admit that such support, involvement, answering to emails, telephone calls within as soon as possible has been amazing and supportive.
We are looking forward to having The Franchising Centre as our partner throughout the next steps of our International Franchise Business development journey. And Farrah as a mentor and a valuable person, that we would like to call a friend.
The Future is Franchising
Watch this video to gain an insight into the many ways in which The Franchising Centre can get you to where you want to be in franchising.
Ready to find out more?
Start your journey into international expansion, and find out how we can help you…