Can I / Should I?
Whether to use franchising as the strategy to grow your business is a big decision. We understand this and we are happy to answer your questions and provide all of the information you need to help you make the right decision. We can do this in a number of ways, but the two main Free options available to you are either to have an initial, no obligation meeting with one of our experienced franchise consultants or come to one of our free franchising masterclasses.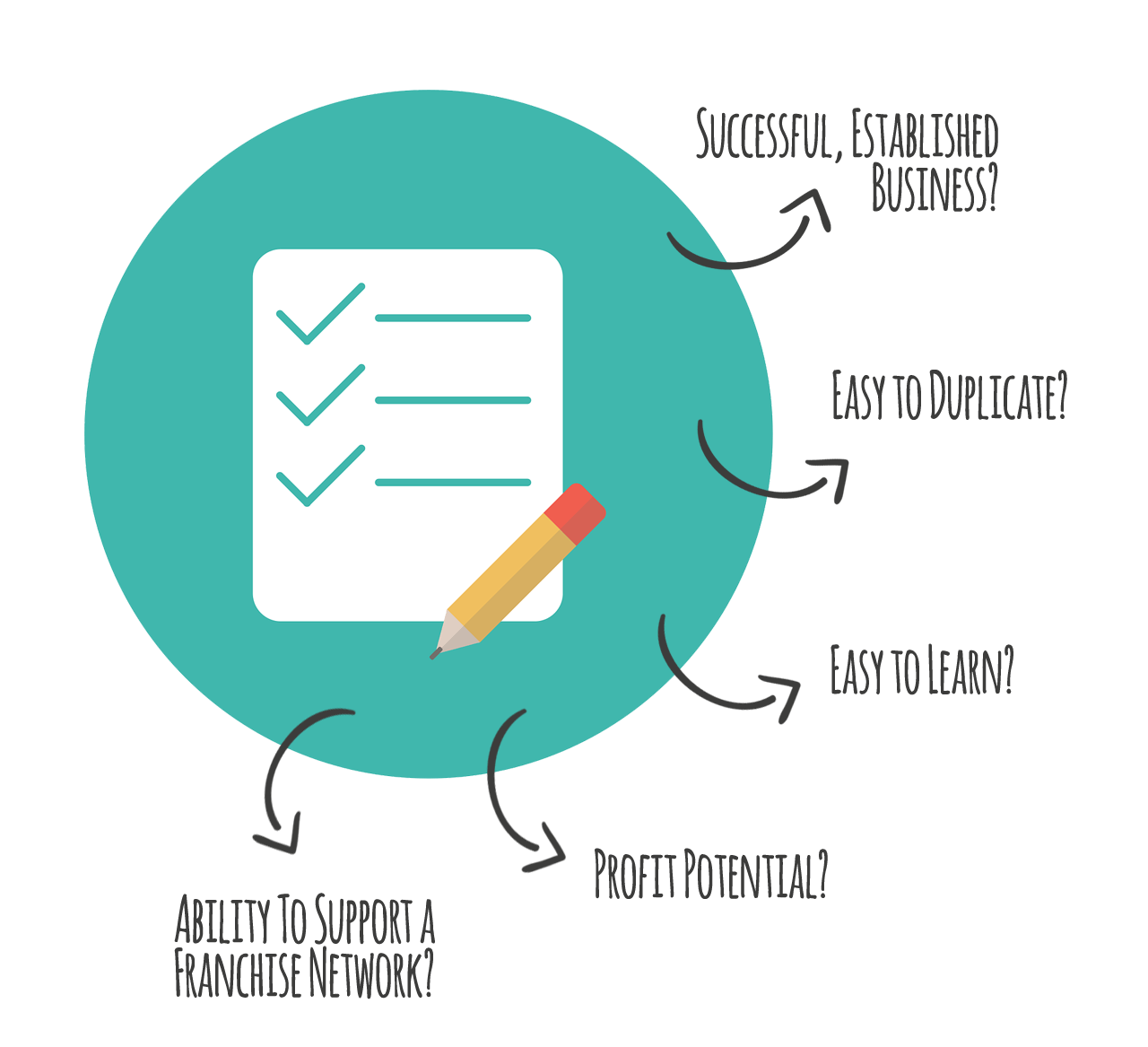 Is My Business Right for Franchising?
The question of whether your business is right for franchising is of course the starting point for you. The first question is, can your business be franchised? Our franchise consultants have, of course, got great experience in this area and will give you an initial opinion.
There are a lot of issues to consider, but to help you, below are the basic criteria for successful franchising:
A business which is proven to be successful in an established format, with a defined system, and a distinctive name and appearance
A business which is easily duplicated – which means it can be set up in a sufficient number of locations to create a network which is manageable and profitable
A business which can be easily learned in a reasonable period of time by someone with the required knowledge, skills and attitude to fit the desired franchisee profile
A business which creates sufficient profits to satisfy both the franchisor and the franchisee
A business which has, or can adapt to, a culture of mutual support and trust and in which the franchisor recognises their responsibilities to assist appropriately qualified people to create and operate businesses using a common brand and system.
Should I Franchise My Business?
Now, whether your business can be franchised and whether it should be franchised, are of course, two different questions. To reach a decision about whether you should franchise your business, you need to know what the outcome of doing so would be.
In working with clients, this is the first vital piece of work we do together. Our franchise develop plan will lay out for you what is involved in franchising your business, how much you will have to invest and what the return will be. The plan will give you a crystal clear picture of what you will have to do and what the outcome of franchising your business will be, enabling you to make a fully informed decision on whether to continue down the franchising route.
The Operating System
Having made the decision to proceed with franchising your business, the first step is to formalise the operating system which your franchisees will follow in order to operate their businesses in the way that you require. Again, this is an area where our franchise consultants have great experience and will guide you through the process of picking out the required information and putting it into a structure. The end product will be a combination of the information you readily have on how to run a clone of your business, along with the type of information that we know franchisees, who have probably never been in business before, need to start and run a business for the first time.
The Documentation
Having generated the information required to run a clone of your business, the next step is to formalise it into written documents. The core documents of all franchise networks are the operations manual and the franchise agreement. The operations manual is a step by step guide for the franchisee to follow on how to run the business. This is an important document and the real core of the project. But don't worry: we have been writing franchise manuals for many years and we will take care of it. The other significant document that is required from the start is, of course, the franchise agreement. This is the contract that regulates your relationship with your franchisees – or more accurately, what they can and can't do. It protects your brand and lays down very clear guidelines on what is expected of them. Although the final document must be produced by a reputable specialist franchise lawyer, we will give them a highly detailed brief to ensure your interests are protected and reduce the cost for you.
Marketing Your Franchise Opportunity
Having invested in setting your franchise up correctly, you now need to tell the world about the opportunity. The franchise marketing and recruitment work that we do with clients means that we have the information at our finger tips that enables us to guide on what marketing to undertake and where you will get the best return on your marketing budget.
Recruiting Franchisees
Interestingly, you may be surprised to learn how many enquiries you get for your franchise opportunity. The difficult bit it identifying which the serious prospects are and targeting your follow up effort at those individuals. Our sophisticated franchisee enquiry handling service enables you to outsource this time consuming task, so that you only have to invest time speaking to genuine prospects that are ready, able and willing to buy a franchise.
Training and Supporting Your Franchisees
Having recruited some franchisees, the next step is to ensure that they get the training and support they need to successfully launch their businesses. This is crucial in the early stages – no one wants to join a franchise with an early record of failures! But don't worry, we'll guide you through the process and make sure everything is in place.
Franchise Management Software
Good franchise management software not only makes managing a franchise network easier and more efficient, but it gives you that all important insight into what your individual franchisees are doing and how they are performing. As with all things in franchising, it is easier to imbed the system from the start rather than try and introduce it later when it will be viewed as an imposition or change, by your franchisees. Our software is designed so that the standard package can be introduced at very low cost and enhanced over time as your business grows.
Recruiting Experienced Staff
Whether it's right at the start of your franchising journey, or further down the line, at some point you may wish to recruit people with franchise knowledge and experience to help you run your franchise network. Our specialist franchise staff recruitment division has a ready supply of good quality, experienced people on tap and will find the right person to fill the gap.
Training Your Staff
Whether it's giving your existing team the basic skills to operate as a franchisor or taking experienced staff to the next level, our franchise training centre will be there for you. Established over twenty years ago, The Franchise Training Centre trains the industry in the UK, including delivery of The British Franchise Association's own professional qualification training.
Going International
Using a franchise strategy is one of the most cost effective and low risk methods of expanding into international markets. Our international franchising division specialises in guiding UK companies through the process of finding up international investors and master licensees who bring money and local expertise to your international development programme. And you don't have to be a household name to achieve it – as well as established brands, we have helped small businesses and even kitchen table start-ups to international success.
Exit Planning and Sale of Your Business
Franchising your business can increase its value and saleability exponentially. Whether that is your plan from the start or whether it only occurs to you further down the line, we can help. Our value builder programme is specifically designed to help you prepare your business for sale and maximise the return you receive for years of hard work.