Coming into the UK or Mainland Europe?
Franchising is the low risk, cost effective route to expanding into international markets. Of course, existing franchisors are well of aware of this, because international franchising is based on the same principles as domestic franchising – tapping into local knowledge, the franchisee funding the expansion and working with motivated owner / operators.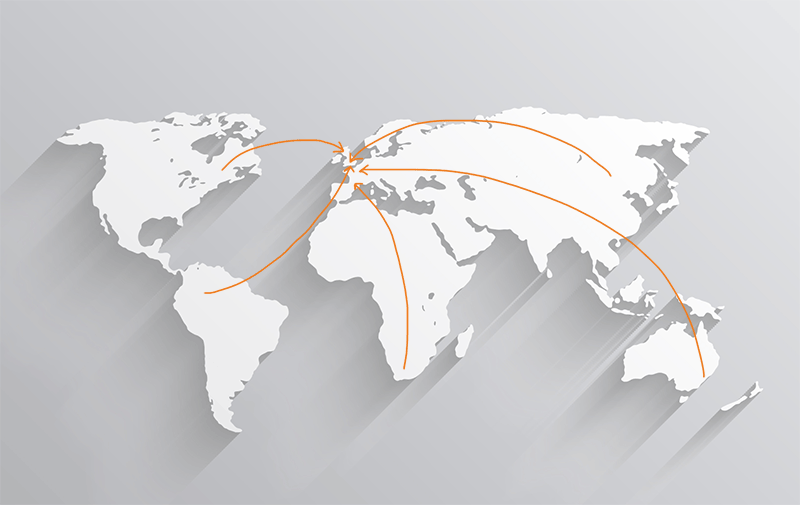 What you may not know is that many companies who do not franchise in their own domestic market, use franchising as the means for expansion in international markets – amongst many others these include Tescos, Arcadia Group, Marks and Spencer and Mothercare. In particular they value the local market knowledge that their international partners bring to the business which helps speed growth and avoid expensive mistakes!
International franchising is a complex area and as such, we have a specialist team with many years experience, dealing purely in this field. To find out more about our international division, get in touch today…