Optimise Your Recruitment ROI
Efficiently find, persuade and sign your most serious leads
The Franchising Centre helps franchisors efficiently find, persuade and sign your most serious leads. Our clients leverage a unique set of lead qualification processes, insights, and recruitment methods. Collectively they identify serious leads buried in your recruitment pipeline.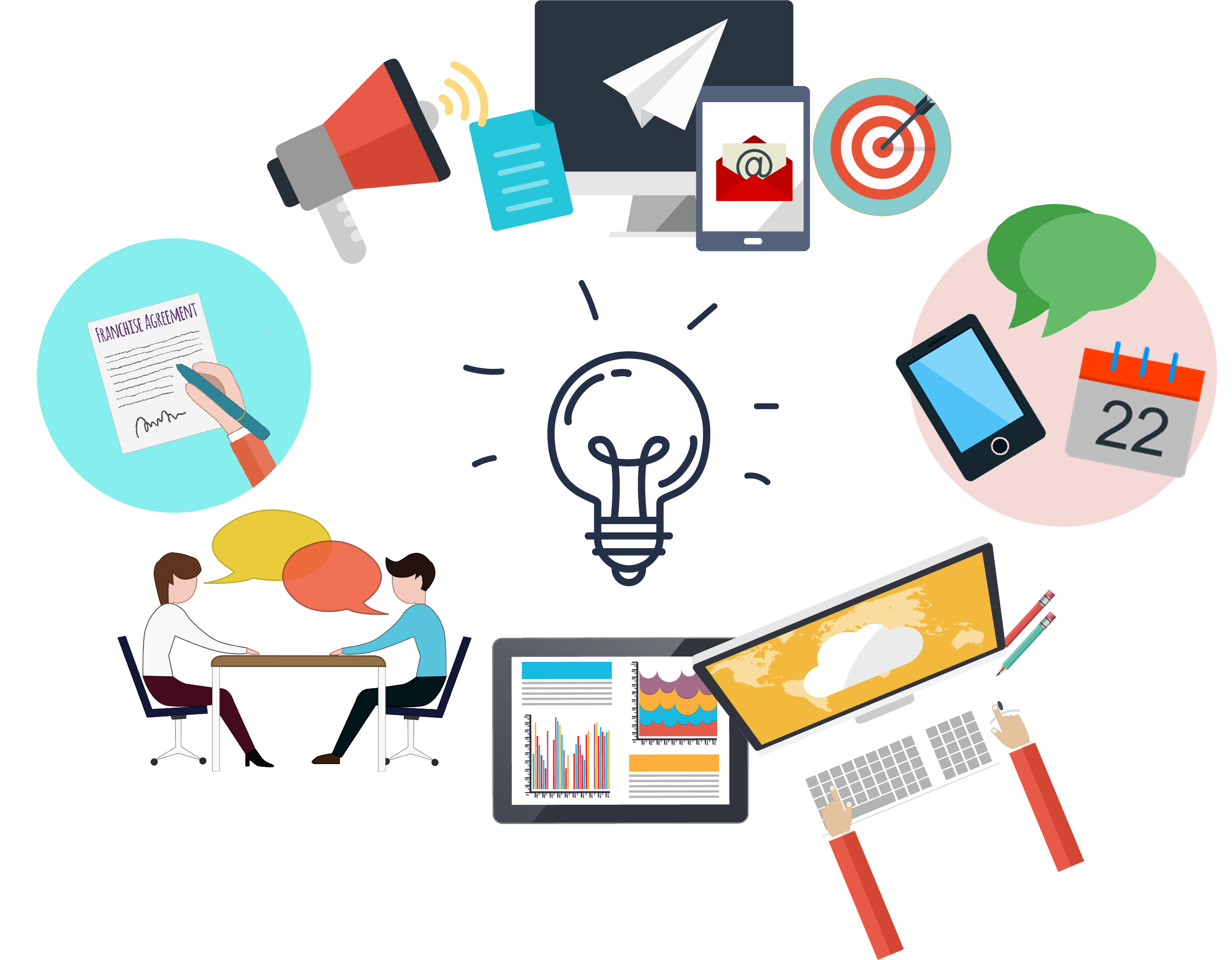 Our proven approach, a decade in the making, eliminates up to 43% of unproductive recruiting time spent chasing unqualified leads. Your recruiters will focus only on their most serious leads. Those productivity gains can lead to a 50% improvement in new franchise agreements.
Our core services include:
Our core services include:
The FRSolution
Ideal for franchisors with in-house recruiters
The FRSolution identifies serious leads buried within your recruiting pipeline and delivers them to your in-house recruiters. The FRSolution includes solution design, setup, implementation and management plus monthly reporting.
The FRSolution also includes an assessment of your…
storytelling assets
lead generation approach
email strategy and programs
online presence
Prime Recruiter
Ideal as a fully-outsourced recruitment solution
Prime Recruiter includes everything in The FRSolution, plus we help take all serious leads through to the Franchise Agreement stage working closely with the franchisor at all times.
The Franchising Centre have a team who are used to creating the right content and building franchise websites, as well as ensuring money is spent in the right areas to generate enquiries.
Special Services
Lead Generation Management
Dedicated Recruitment Website
Storytelling Edits and/or Development
The Franchising Centre will work with your serious leads until they are disqualified, drop out or sign a franchise agreement.