Overview:
Discover a full service business opportunity where no stone has been left unturned. Mobile App City provides a range of high-quality tech solutions to businesses all around the globe with more than 100 international licensees reaping the rewards of an ever-booming market. No tech experience necessary, just the chance to jump on the mobile app train to success. You sell the product, they provide the apps!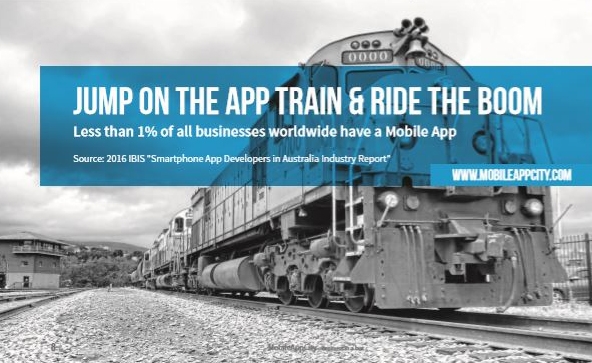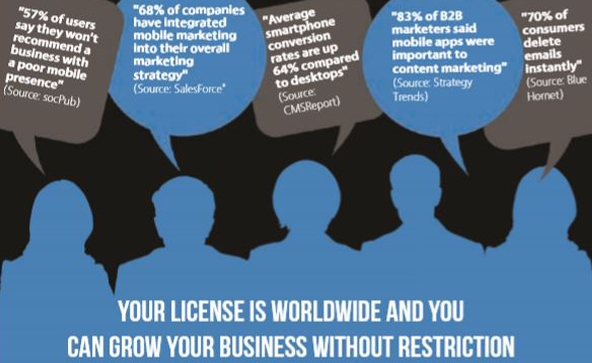 Franchise Profile:
Provide a key service that enables businesses and entrepreneurs to increase profits and reduce expenditure through the use of advanced technology.
No experience necessary! Just the dedication and ambition to succeed. With Mobile App City's experience, systems and support behind you, you can make a big difference in the lives of business owners worldwide.
Less than 1% of businesses have a mobile app, but around 81% of all of the time spent on the internet is on a mobile device. In 2020, the digital media marketplace was worth around $632Bn, and Mobile App City has seen a 171% increase on overall revenue as rising costs drive an increasing number of business online.
Rather than a standard franchise, Mobile App City offers unbeatable control and independence with its business licensing model. Choose you own business name, branding and logo, and sell your services worldwide, with no restrictions.
You will enjoy 9 revenue streams: mobile apps for businesses, large scale mobile apps, container mobile apps, graphic design, websites, email/online marketing, SEO/adwords, business coaching tools, social media marketing, and food ordering technology.
Extensive marketing materials:

Your own brand, logo & website built for you
Demonstration apps from different industries
Flyers, brochures, presentations, training videos, case studies
Comprehensive one-on-one training, bootcamp, and 'live' training with prospects.
Opportunity to scale your business by taking on your own sales team.

The 'Ultimate' lifestyle business:

Time flexibility – you decide when you want to work
Work from home if you wish
No need to employ people
High income potential – £150K+ if you have a team.
Worldwide license – operate your business from a laptop from anywhere in the world.
Minimum Investment: £25K – bank support possible
Year established: 2011
Estimated time to break even: totally dependent on work put in – but with initial fees and residual income, should be within the first 6 months.
Current number of franchisees: 80
Franchise Lifestyle: work flexibly