Overview:
Mobile App City's vision is to help you to own a business and be truly successful providing the high demand digital media services that businesses need today. With our experience, systems and support, working together we'll make a big difference in the lives of business owners. We have structured this business to give you low overheads, maximum profit, total flexibility and the option to build the business as large as you want to.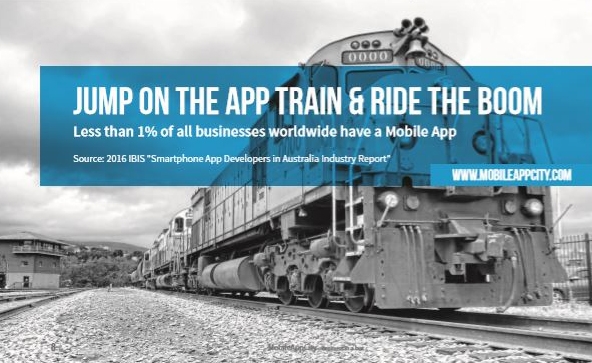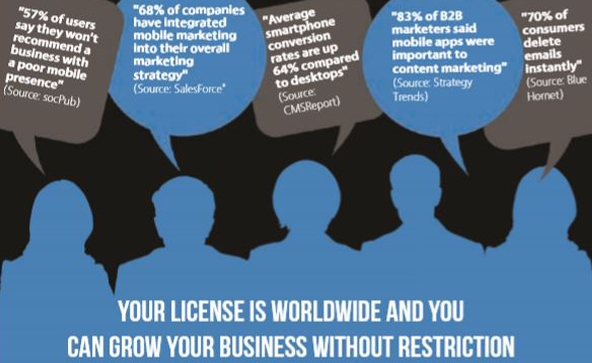 Franchise Profile:
Own a business providing a suite of digital media solutions to businesses, without you personally having to undertake any of the services.
We aim to be the world's leader in digital media solutions for businesses, enabling entrepreneurs to increase profits and reduce expenditure through the technology.
Our market: Less than 1% of businesses have a mobile app; around 81% of all of the time spent on the internet, is on a mobile device; in 2020, the digital media marketplace will be worth around $632Bn.
Rather than a standard franchise, we offer a licence: No royalties; no marketing levy; you can choose you own business name, branding and logo; you can sell our services worldwide, with no restrictions.
You will enjoy 9 revenue streams: mobile apps for businesses; large scale mobile apps; container mobile apps; graphic design; websites; email/online marketing; SEO/adwords; business coaching tools; social media marketing; food ordering technology.
Extensive marketing materials:

Your own brand, logo & website built for you
Demonstration apps from different industries
Flyers, brochures, presentations, training videos, case studies

Comprehensive one-on-one training, bootcamp, and 'live' training with prospects.
Opportunity to scale your business by taking on your own sales team.
License Fee: £25,000
The 'Ultimate' lifestyle business:

Time flexibility – you decide when you want to work
Work from home if you wish
No need to employ people
High income potential – £150K+ if you have a team.
Worldwide license – operate your business from a laptop from anywhere in the world.
Minimum Investment: £25K – bank support possible
Year established: 2011
Estimated time to break even: totally dependent on work put in – but with initial fees and residual income, should be within the first 6 months.
Current number of franchisees: 80
Franchise Lifestyle: work flexibly