Look at the biggest international brands here in the UK right now. The obvious examples would be Starbucks, McDonalds, or Subway – and it's not just food and beverage brands either, those are just among the most visible.
Imagine if you had been the first person to bring them into this country with exclusive developments rights on how they grow and expand, with a healthy chunk of revenue coming to you from hundreds of branches. Imagine having people queueing up to invest in a concept which you control in this country.
As I am sure you are already aware, this is exactly what a Master Franchisee or Area Developer agreement can offer you, and it is why it is considered one of the most attractive portfolio options for entrepreneurs and other high-net worth investors. It can even be a game-changing option for established franchises looking to add a complementary service or brand to their offering in this country. These kind of opportunities don't come cheap, of course, and finding one that is really worth its salt as an investment isn't easy. However, I've made a career out of matching high-quality leaders and investors with the right franchise opportunities.
You're very welcome to schedule a call with any time using the button at the bottom of this email if you want to talk more about the concept of Master Franchising, or take a look at some of the brands I represent, but here are two of the biggest concepts currently looking for the right person to take them into the UK market:
QC Kinetix®
Recognising a major need in the medical markets, QC Kinetix set out more than 30 years ago to transform the treatment of those with chronic pain or limited mobility. They've brought together experts from a diverse range of fields to develop a new form of "regenerative medicine" which works without the need for invasive surgery, prescription medicines or steroid injections.
This is a market which is still almost totally undeveloped in the UK, so represents a huge opportunity for investors who want to be first to market with the next big thing in medical franchises – typically a very lucrative sector. While they already operate more than 150 locations in the US, QC Kinetix were ranked at #14 in Entrepreneur's Top 150 New and Emerging brands in 2023 for their innovation, forward-thinking and growth potential outside of their domestic markets.
Definitely one to watch! If you'd like to find out more about QC Kinetix, I'd be happy to fill you in if you want to schedule a call using the button below.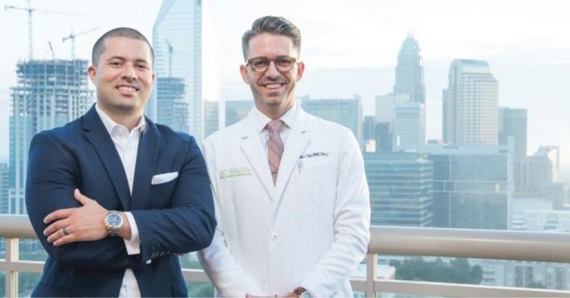 Walk-On's Sport Bistreaux
The Food & Beverage sector has always performed hugely well in franchising, and many investors are understandably always on the look out for the next big thing. Walk-On's offers exactly by meeting the growing desire among consumers for an immersive atmosphere and unique experience as part of restaurant culture.
This brand is already a huge deal in the States, and has recently been recognised by Global Franchise magazine as one of the sector's fastest growing brands. Founded in 2003, and then later franchised in 2015, the restaurant chain was created to provide a Louisiana-inspired, authentic restaurant experience around the theme of unique food, fantastic atmosphere, and, of course, sports! Sports bar naturally lend themselves to a wider audience than restaurants which just offer food but, by combining all these elements together in their own unique style, Walk-On's represents a very fresh and dynamic opportunity to bring something new onto the UK's F&B market.
Alongside growing their presence, Walk-On's have also invested a great deal in their franchise infrastructure, meaning you can expect a very well-rounded package with all the support you need to really make something of this opportunity.
If you'd like to find out more about Walk-On's, I'd be happy to fill you in if you want to schedule a call using the button below.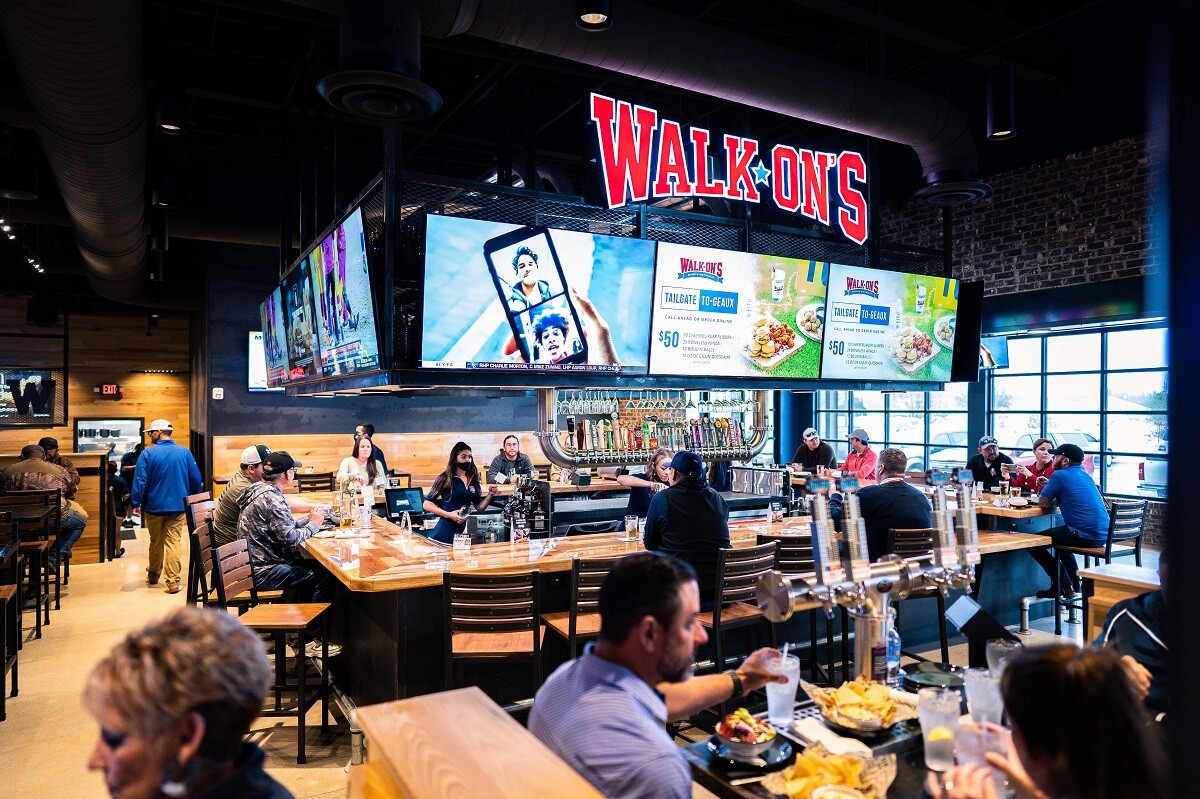 Of course, these are very serious investments reaching into 6 and 7 figure outlays, but for good reason.
As a Master Franchisee/Area Developer, you can enjoy:
A business concept which is already proven to be highly successful in its own domestic market
Highly-developed branding, systems, marketing, training and support only possible with a large, international brand
Exclusivity over a large region, or whole country, with a significant share of the sales
Recruitment of your own franchise network and all the additional revenue which comes with it
Rapid growth and return on your investment with tremendous long-term gains
To name but a few of the benefits! If this concept interests you, you can learn more about QC Kinetic, Walk-On's, and the other brands I represent here:
Master Franchise Opportunities.
You are also very welcome to book a chat with me to talk about any or all of these brands, or just discuss Master Franchising in general. I won't be putting you under any pressure, or giving you the hard sell. It's just a chance to learn more about whether or not its something you should consider for your future investments.
You can schedule a call with me using the button below.
I look forward to hearing from you.
Iain Martin