Having just returned from three inspiring days in London at the first European Master and Multi-Unit Franchising Conference organised by franchiseupdatemedia.com I have to say how impressed I was with the quality of the content provided by real-life practitioners of both franchisor and franchisee businesses.
The degree to which participants were willing to share their experiences was phenomenal, highlighting not just the triumphs but also how challenges were overcome both during the recruitment process and once franchisees were up and running. Having the franchisor and a franchisee from the same business sharing a platform was something rarely seen before in the UK.

Presenters, delegates and sponsors came from many European countries with a big supporting cast from the USA. As ever, if it's happening over there it will soon be happening here so we all came away fore-warned and fore-armed about some legal challenges but, more positively, prepared to take advantage of the opportunities which now present themselves.
There's no doubt that multi-unit, even multi-brand, franchising is the way forward for many systems but it's not something to be rushed into without thought and preparation by either party. Events such as this are a mine of information and good advice, delivered in a positive spirit by experienced practitioners. I'll certainly look forward to next year's conference.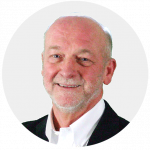 Best regards,
Brian Duckett, Chairman
enquiries@thelfranchisingcentre.uk
www.thefranchisingcentre.com
01904 561598