For most of us, our passports are kept safely in a handy drawer and taken out maybe once or twice a year. For our International Franchising guru, Farrah, we don't think it ever leaves her suitcase! The pandemic may have grounded this jet-setting expert for a couple of years, but she has been more than making up for lost time lately with one exciting trip after another.
We managed to keep her on the ground for the British and International Franchise Exhibition earlier in June 2023, and she sure was in demand as the event was by far one of the most exciting and productive in recent years. All of our consultants had a real sense that the country – and the international franchising scene – has really turned a corner in 2023 and is finally living up to its incredible potential again.
A huge thanks to the British Franchise Association for organising such an amazing event.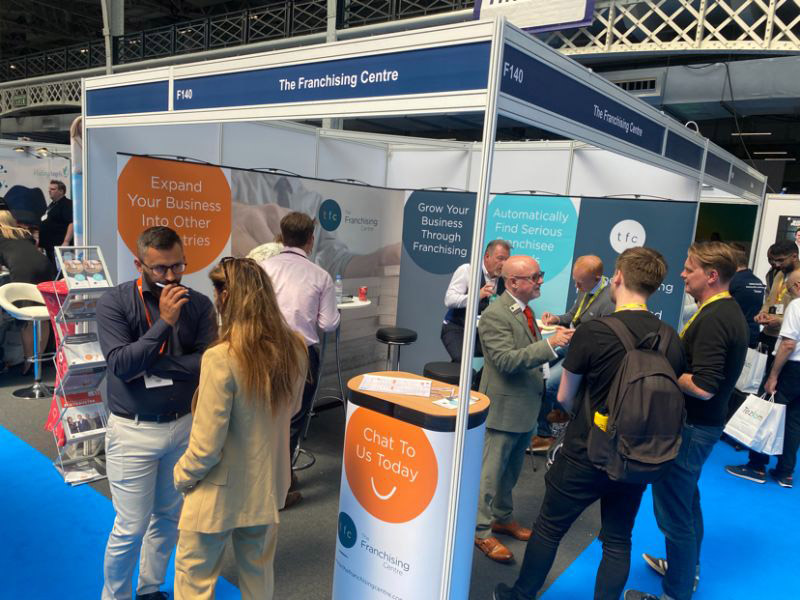 "What a weekend!"
Farrah told us, afterwards.
"I barely had 5 minutes to myself before someone else came up to our stand for a chat. I can't tell you how pleased I am that the buzz and enthusiasm we first saw back in April at Excel has continued to grow. I could really feel the excitement and passion in the air.

"But this is just the tip of the iceberg. The whole international market is abuzz with changes for the better, and I can think of very few times in my more than 4 decades of international franchising when there have been so many incredible opportunities in emerging markets. Africa, in particular, is proving to be a very interesting place for both international and local franchises right now, as is the Middle East."

Which is why Farrah rolled straight out from the exhibition and into a taxi to the airport for her flight to Casablanca. She was keen to meet people on the ground and gain some insights about what was happening in the country when it came to international franchising. She had already been hearing a great deal about new opportunities from her contacts in Morocco, and decided the time was right to get out there herself and start building a platform for her existing and future clients in one of the region's fastest growing markets.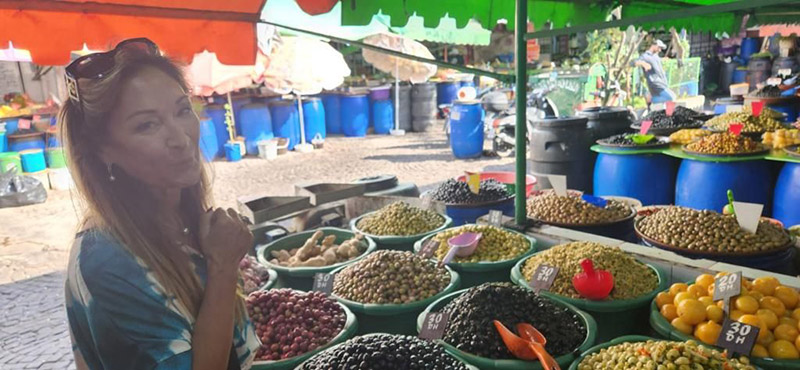 "Not only was everyone is this stunning country incredibly warm and welcoming, but they also couldn't wait to talk about the local franchising scene. Big things are happening right across North Africa, and a lot of great developments are centred here. Believe me when I say there are plenty of doors waiting to be opened over there!"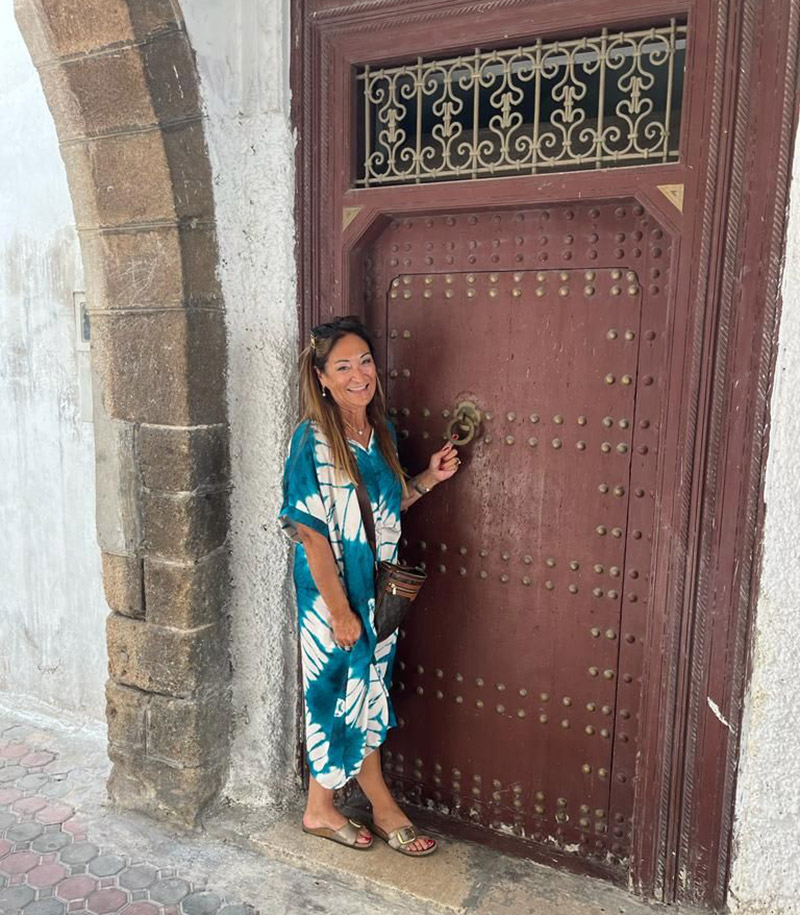 Post-pandemic, everyone has become very used to meeting online rather than face-to-face, so it might seem unusual these days to invest so much in travelling out to meet people in person. However, this kind of direct interaction is very much at the heart of what sets The Franchising Centre apart, especially when it comes to international franchising.
Farrah may have racked up enough air miles to take her to the moon and back by the end of the year, but her travels are by far the most effective way for us to make the kind of valuable contacts, and learn the most important lessons, that our clients and partners need to make their international growth a success.
"I'm not going to lie – travelling the world is what made me fall in love with this job – but it's about so much more than just enjoying the jet-setting lifestyle. Meeting people in person is absolutely essential to forging the kind of relationships which pay off for my clients in the long run. You can only achieve so much meeting online and, in person, all the unknowns of a new region quickly turn into powerful insights into what works and what doesn't in a local market."
International expansion through franchising, especially into exciting, new and emerging markets like Morocco where strong brands can discover very rewarding new opportunities, is undoubtedly very appealing. There is certainly a great deal of opportunity out there for those willing to make the move overseas but, as always when it comes to international franchising, it is never as simple as just transplanting a business model from the US or Europe and expecting it to instantly work. You need to have a deeper understanding of the culture and mindset of the market, and our experience has shown us time and again the importance of connecting with local experts so that our clients can successfully adapt their franchise's appeal to the local market.
So, if you're a franchisor looking for partners in new and emerging markets, why not reach out to Farrah and her team to learn more about how you could benefit from her insights and contacts?