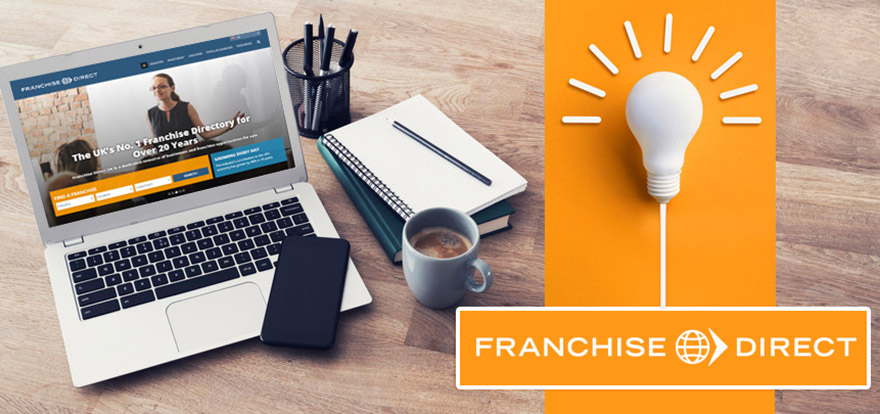 Have you always wanted to start a new business? Do you wish you worked for yourself? Are you tired of the daily commutes? Do you want to benefit from a proven business model? If you've answered yes to these questions, it is definitely worth finding out more about franchising. The franchise industry is worth an estimated £17 billion in the UK so this is really an industry worth building a business in!
In a nutshell, a franchise is the right or licence granted by a company (or franchisor) to an individual (or franchisee) to market its products and services in a specific location. Many people associate franchises with food companies such as McDonald's and Papa John's but there are franchises to be found in virtually every sector. You could be your own boss in a sector such as coffee, food, retail, gardening, accounting and much more.
Navigating the franchise industry can be a minefield when you have no experience or contacts in this area. That is where Franchise Direct comes in. Our 14 websites are an excellent platform for connecting ambitious franchisees with their ideal franchise opportunity. The Franchise Direct site is really easy to navigate – simply browse our wide range of franchise listings by industry, investment or location to get a clear sense of what opportunities are available in your area.
Many parents, students or anyone with a hectic lifestyle may feel that they don't have the time to work in a business full-time. No problem! We advertise franchises that are home-based, part-time and are low-cost. From the outset, you're able to connect with franchisors who understand your additional commitments and want to work around your schedule. What could be better?
There are many reasons why people decide to leave their current job and buy a franchise. Some people may have worked in the same role for a significant period of time and are ready for a new challenge. Other people may be looking for a career opportunity with more flexible working hours to allow them to look after children or to care for an elderly parent. In many cases, difficult life events such as losing a loved one, experiencing poor health or a period of unemployment can make people re-evaluate how they spend their time. Running a business from scratch can be very expensive and time-consuming so this is yet another reason why many people decide to run a franchise.
We receive approximately 100,000 visitors on our Franchise Direct UK site each month. Franchisees come from all walks of life and that is what makes the franchise industry truly unique. There is not a set person who visits our site but an interesting and varied mix. 3% of our visitors are over the age of 65, so age is not an issue when deciding whether or not to enter the franchise industry! Your passion is the most important quality needed to run a franchise.
50% of start-ups fail each year, due to a mix of incompetence and lack of experience. It is worth noting that less than 1% of franchise businesses close due to failure. Running a franchise means that you benefit from the experience, advice and long-term support of a franchisor who wants you to succeed. The franchise industry has proven to be both recession and Brexit-proof.
If running a franchise sounds like an ideal career venture for you, why not browse our exciting range of franchise opportunities here. 2019 could truly be your best year yet.
Guest Article from Franchise Direct