What Our Clients Say About Us
Matching the right people with the right opportunity in executive, managerial or other support positions in franchising is what we specialise in. You certainly have nothing to lose contacting us to see how we can best help. We have assisted many franchisors and franchise professionals over the years to grow businesses and further careers so we'd love to hear from you!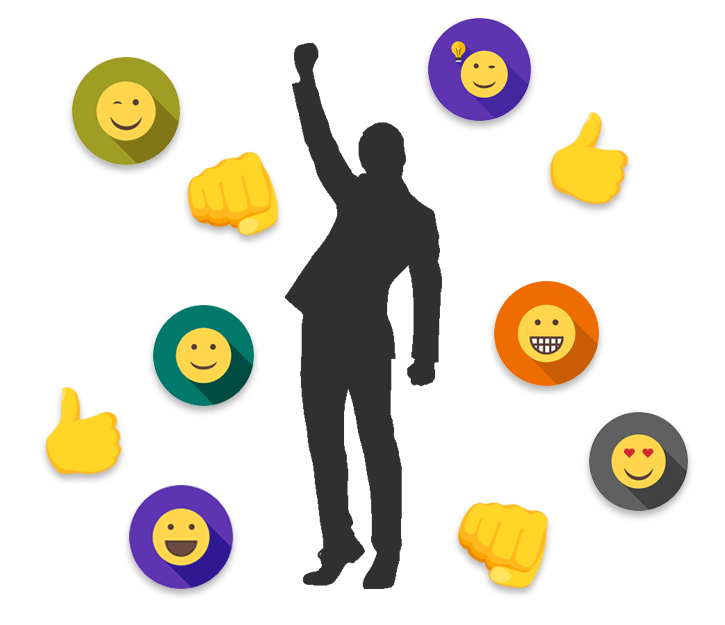 "We have recently worked with Shirley Hughes of The Franchising Centre and are very pleased that we did. From the start, Shirley was very professional and had a good understanding of the type of person we needed to help build our franchise. She presented us with a list of good qualified candidates and from that we chose the people we wanted to interview. Much to our surprise we met one candidate on interview day and were so impressed with him that we offered him the job on the same day without having to go to 2nd interviews! He is now part of our team and we are very pleased with our choice. Shirley helped make the whole experience of recruiting a new member of staff effortless and I would have no hesitation in recommending any franchisor to give her a call to see what she can do for you."
"Although we have been in franchising since the 90's and know many people within the industry we decided, when we needed a new manager, to approach Shirley Hughes of The Franchising Centre as we have met her on many occasions through the bfa and know that she is held in high regard by all in the industry. She offered to facilitate our first interview day in a hotel, which she arranged, and made sure that all the candidates were ready for interview. At the end of the day we sat down with her and discussed all the candidates we had seen and she gave us the feedback she had got from her candidates after their interview. This made it very simple for us to prepare a short list for 2nd interview and from there we went on to hire one of the candidates that Shirley had found for us. All in all it was an enjoyable experience and may not have been without Shirley's help so we would have no hesitation in recommending FCC to any franchisor."
"Once I had made the difficult decision to change jobs, finding a new position proved to be much simpler than I thought. After looking at The Franchising Centre website I decided to complete an enquiry form. Within no time at all I was being offered a new and exciting role as Franchise Development Manager."
"I was genuinely impressed with The Franchising Centre. This was our first move into franchising and we needed a specialist to get this key appointment right. They picked up an understanding of our business and the brief quickly. They provided us with a high quality shortlist of candidates and we were successful with the right calibre of person to head up our International Franchising department. Most importantly we have been very pleased with the outcome and fit to date."
"I wanted to drop you a note to thank you for all your help and support through the process of being recruited as UK Commercial Director. I have found you knowledgeable about the franchise sector and as one would expect well connected in the industry.
………..Finally you have always been contactable and have been very responsive in terms of keeping me updated on progress. Having previously dealt with other recruiters and headhunters, this is not common in the recruitment industry."
"We have over the years employed many people in our business however when it came to looking for someone with the right franchise experience we decided to use The Franchising Centre. We were very impressed with the candidates put forward and went on to employ someone, who is still with us after 3 years. If anyone in the franchise industry is looking for franchise experienced managers or directors, we would not hesitate to recommend using the services of The Franchising Centre."
"Although new to the world of franchising, we approached Shirley Hughes of The Franchising Centre as we had been told by many people that she was the lady who could help us find the right person we needed in our business. From the start Shirley was very professional and extremely knowledgeable about franchising and the candidates she has on her books. She even facilitated the day we had our first interviews, making sure that the candidates were well prepared for interview and communicated back immediately after interview so that at the end of the day we were all able to sit down and discuss each candidate in full and draw up the list for 2nd interviews. She really helped make the decision to hire someone so easy for us. We would encourage any franchisor, whether just starting out or having traded for a number of years, to put your trust in Shirley and let her do what she is very good at – finding the right person for your business."
"Shirley Hughes' work in finding first class staff for the bfa has been exemplary. She takes time to understand what we need, and sets about finding a real match – not just with the job spec but with us as people as well."
"The Franchising Centre was able to put forward candidates with the right knowledge, skills and attitude for our vacancy. They were able to advise us on an appropriate salary and what we should include in our package to attract the best candidates. The Franchising Centre had several candidates that they put forward and we have been delighted with the placement of a Franchise Business Consultant."
"We have been really pleased with the mix of candidates that they've put forward and have recently been able to choose an experienced senior franchise executive to help strengthen our existing team."
"In the past we have attended workshops presented by The Franchising Centre. As a known, reputable firm we were confident that they could help find us the right person for our company. From our experience we would certainly recommend their services to other franchisors looking to recruit candidates from within the franchising community."