Most mornings I'm awake by 6 a.m. and listening to John Humphries and his colleagues on Radio 4's Today programme. A cup of strong coffee sees me in my home office by 6.30 where I'll catch up on overnight e-mails from colleagues around the world or even have, for them, late night phone calls with California or end of business day calls with Australia. The world of franchising is truly international. It's a great way for businesses to take their successful systems to other countries but you need local help and that's where our franchise consultant, business broker and lawyer associates come in.
The best thing I've done in my business in the last year has been to create a "Next Generation" management team which means most of the day-to-day operation is looked after by others. Whilst overall responsibility and ownership is still mine, my role is to take the longer-term view and to continue to build our reputation with UK and international prospects and clients. That means I can also spend more time on my other passion which revolves around breeding, training and racing National Hunt racehorses.
Whatever time of year, whatever the weather, I try to get to my friend and trainer Richard Phillips' stables in the Cotswolds at least once a week. "First lot" pulls out at 7.30 and watching fit, experienced horses on the gallops or those new to jumping being schooled over various sizes of obstacles is a great relaxation. The process is very similar to building a business as you need a plan for each horse but you need to be prepared for all the things that can go wrong along the way!
Breakfast at the yard will be a sausage and bacon sandwich or at home porridge. By mid-morning the rest of the world has woken up so there will be more e-mails to deal with and more phone calls to make. I'll catch up with each of the members of my team, which now numbers fifteen franchising specialists in the UK, all of whose work is co-ordinated through our York office though we work all over the country. Then it's usually a quick and simple, soup and salad, lunch whether at home or out on business.
Franchising continues to grow as a way of doing business. The most recent British Franchise Association Survey identified more than 900 businesses in the UK which operate franchised networks. They have a combined 44,200 outlets, employing 621,000 people and generating £15.1 billion annual sales. The good news for franchisees is that they are five times less likely to fail than independent start-ups and 97% of those surveyed reported having profitable businesses.
Half of what we do involves businesses who contact us to say "I have a successful business. Can I grow it through franchising?" Our job is to work out the chances of success and to develop a fully-costed plan to make it happen. The other half of our work is to help those businesses that already franchise to grow further by recruiting more franchisees, strengthening their support teams and of course going international.
Depending on the time of year there are many events for me to attend as a speaker at exhibitions and conferences in the UK and around the world. If I'm working at home I'll catch up on various papers and articles for franchising media. On a good day I'll get to go racing or attend one of the several bloodstock sales around the country.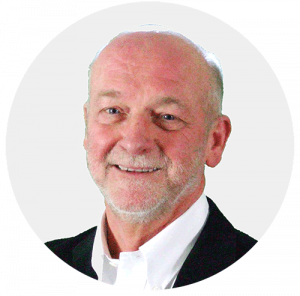 A great advantage of a home office is that it's easy to leave work for a while to go outside and get things done in the garden which is another great relaxation. There's something of a pattern here I guess. Whether it's the garden, the horses, or our clients' businesses, I like to see things improve and grow. The satisfaction that comes from seeing a plan coming together is immense.
Dinner could be anything, with anyone, anywhere but I try to eat relatively healthily without being fanatical about it. Wherever I am I'm generally in bed by 10.30 where it's back to the BBC and Newsnight to catch me up on what's happened elsewhere during the day.