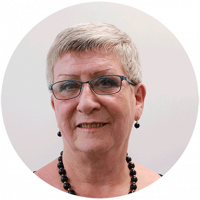 Shirley Hughes
QFP, FIRP, Executive Recruitment Consultant
"I find the right person for the right position in franchising"
Having left school at 15 I had many 'jobs' – in offices, retail and hospitality but didn't really settle down in a role until I joined Yellow Pages in 1983.  I worked in Telesales for 5 years then went into the Training department for another 5 years eventually becoming the Training manager.  In 1993 I was asked by my former Personnel director to join him as he embarked on a new career as a franchisee for a recruitment company so I joined him as his Business Development Manager for the Midlands and the North West region.   Within 3 months I joined the business as a partner and became a franchisee and continued in that role until 2001.
Taking a year out I helped a local entrepreneur to launch a new product in the motorcycle industry worldwide before leaving the UK to work in Spain for a year.  Coming back to the UK in 2004 I opened an office for a Recruitment company taking that into profit within the first 8 months of trading.  I left there to join a franchised Recruitment/Training company who needed help in recruiting and supporting their new franchisees.
Knowing that franchising was a great way to do business I was excited to be asked to join The Franchising Centre as an Executive Recruitment consultant for their Careers Centre in 2006.  To date I have helped many people in franchising to find the right career move for them and have worked with franchisors in a variety of sectors.  My work with candidates includes helping them to write a good cv suited to the roles they are applying for, to helping them find the best way to get to the interview, including getting them the best price for rail travel and hotels if needed!  I also coach them on what to expect at interview and give them an insight into my clients.   I am able to do this because I have met most of my clients beforehand so that I fully understand the type of person they are looking for and the experience they should have.   My clients range from newer small franchisors looking for their 1st team member (which can be very daunting for them) to the larger corporate franchisors.   No matter how big or small the franchisor is, I always offer them the opportunity for me to facilitate the first interviews with them so all they have to do is turn up and meet my candidates.   We do this away from their offices so that everyone meets on neutral ground and it makes it less formal. This helps the candidates too as they meet with me prior to the interview and then afterwards to give me feedback on how it went.   At the end of the day I can then sit down with my client to talk about each candidate and their interview and then progress to setting up a 2nd interview programme which my client would conduct at their head office.
In 2010 I became a Fellow of the Institute of Recruitment Professionals and in April 2011 I became the first Affiliate member of the British Franchise Association to gain their Qualified Franchise Professional accreditation.  In 2013 I was awarded the Encouraging Women in Franchising Service Provider of the Year in recognition for my work in the industry.  I have sat on various committees within the BFA and was Chair of the Affiliates group for 3 years from 2012 to the end of 2014.
Out of work I enjoy spending time with my husband and we both love going on holiday to the USA and various countries in Europe, eating good food and shopping!!