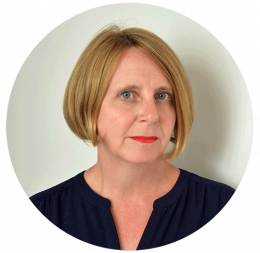 Pam Gordon
QFP, Franchise Development & Recruitment Consultant
"I develop and grow your business through franchising"
Pam Gordon has a background in finance and business development.  After university she worked for four years for HSBC Asset Finance in business development and account management.  A banking career gave her a great grounding in sales, customer service, staff and project management.
In 1999, she began her franchising career working with Carewatch Care Services as Franchise Development Manager and grew the franchise network from 60 franchisees to 120 in just four years.  In 2003, Pam worked as Co-Director in setting up The Essential Business Guide (Brighton & Hove) which was a book and directory giving start-up advice and support to small businesses in the area.
Pam went on to work in franchise recruitment and franchise support for Expense Reduction Analysts the cost-reduction consultancy franchise group.  While there she also ran the The Franchise Alliance, overseeing and being the lead-speaker for UK-wide educational seminars promoting ethical franchising.  She has also been a key speaker at the British Franchise Association events and exhibitions for prospective franchisees and franchisors.
In 2006 she joined The Franchising Centre (formerly Howarth Franchising), as a Franchise Development Consultant and worked in a consultancy role until 2008, when she joined a client company, Prestige Nursing moving back in social care franchising.
Pam worked with Prestige Nursing as National Franchise Manager, supporting existing franchisees, whilst expanding the franchise network recruiting new franchisees and doubling their network in just 12 months.
In 2014, sees a welcome return for Pam to The Franchising Centre utilising her skills and passion for franchising to provide advice to existing businesses on franchising as a growth model, but also to work with franchisors on franchisee recruitment strategy with hands on support through The Franchise Recruitment Centre.
Outside of business, Pam enjoys spending time with her family and trying to achieve the best work-life balance that living in Hove (actually) can provide.