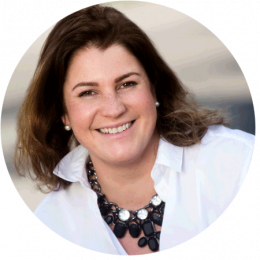 Laura Harvey-Smith
QFP, Franchise Development Consultant
"I develop and grow your business through franchising"
Laura has 15 years' experience in Franchising and working with owner managed businesses, having started her career at the other end of the spectrum in the corporate world with IBM.
After IBM she worked for a leading Franchisor as a Support Manager working her way up to General Manager. It was this journey that got her 'hooked' on Franchising as gave her great insight in to the World of Franchising and the role of Franchisor and Franchisee! Looking to put what she'd learnt into action she then moved on to work with Business owners, advising and facilitating the creation of their Strategic Plans and encouraging a culture of Continual Professional Development for all at every level of a business.
…………
"It has become increasingly clear that effective, well designed bespoke training and a culture of continual development at every level is the solid foundation and corner stone to all successful businesses"
Laura lists her areas of experience and specialism as being Training, Communications, Planning and Marketing.
She says, "Understanding what motivates the business leader is key before designing and delivering any training or development project. We need to be clear on what the end goal is and ensure that training is going to help achieve the overwhelming objective, providing a great ROI. We also strive to make the development journey a 'fun' one engaging and nurturing individual talent through a blended learning approach. "
She has a passion for all things 'development' and Training and is driven by educating and motivating! Work-life balance is very important although Laura is keen to point out that when you love what you do the balance occurs naturally. Outside of work Laura can be found channelling her 'inner Bear Grylls' through anything out-doorsey from running and cycling to beach adventures with her children.