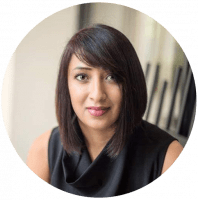 Krishma Vaghela
Franchise Mentoring & Support Consultant
"I provide mentoring and support to franchisees and franchisors"
With a background in marketing and business development, Krishma first started her journey in the franchise industry in 2009, with a successful 6 years on the operational front leading and turning around multiple 'Pitman Training' franchises. In 2015, as Managing Director of Pitman Training Harrow, Krishma secured two 'Best Business Women' Finalist Awards for Best New Business and Best Business Woman in Franchising. Krishma was also recognised for operating one of the fastest growing franchises within the 'Pitman Training' network, taking the business to the top, in terms of ranking, just 6 months from takeover.
In 2016, Krishma held the position of UK Franchise Recruitment and Support Manager within the home care sector at 'Promedica24', a live-in care provider. Krishma also spent time supporting franchisees towards the growth of their businesses.
In 2017 Krishma landed a role in London at one the UK fastest growing start-up tech companies, 'Laundrapp', where she was the lead for UK development and service provision, managing 35 partners across country and expanding the network by recruiting more. With proven experience in the franchise space, Krishma implemented a partner recruitment, training and support programme within the company, which later also transferred onto the international licensing platform for Laundrapp.
Since 2018, Krishma has focused on educating and mentoring franchisors through their franchise start-up journeys. Mentoring is one of the key ingredients she feels is still missing in the industry and is most crucial to the success of a franchisor and their franchisees.
Krishma featured on LBC Radios 'Business Hour' in March 2018, to talk about franchising and in May 2018 made a visit to 10 Downing Street with 19 other entrepreneurs to meet the Prime Ministers Business Adviser to discuss the issues surrounding start-ups and business growth.
Krishma contributes towards articles for Direct Line for Business and has featured on their International Women's Day marketing campaign. In addition, Krishma made a book contribution in a business start-up title: 'The Successful Mumpreneur', about investing in a franchised business.
Krishma is a 5 x business awards finalist and sponsors and judges many business awards programmes. In addition, she is a judge and mentor for the University of Warwick's Enterprise Programme. Krishma has also spoken about franchising at many events.
Krishma has worked/consulted across many sectors, including, tech, home care, kids' activities, food and beverage and skills training.
Krishma has a wealth of knowledge in marketing, business development, start-up mentoring, franchisee support, training and recruitment and successful franchise development.