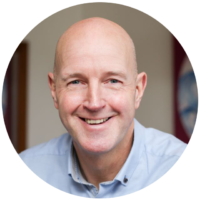 John Overdijking
Franchise Development & Recruitment Consultant
"I develop and grow your business through franchising"
Having been born, raised and educated in The Netherlands with a degree in Marketing Studies from The Hague, John emigrated to the UK in 1992. Being bilingual in Dutch and English, he quickly settled in starting his career in Sales in Manchester where he stayed till Summer 1994 when he joined W L Gore & Associates ( GORE-TEX® Fabrics ) . He built his career there from Operations/ Sales Support through Retail and Trade Marketing to Account Management & Business Development where John was responsible for growing sales in the Lifestyle, Golf and Sailing clothing markets working with global brands like Callaway, Musto and Henri Lloyd. This involved strategic account management and business development, collaborative marketing, forecasting, customer service, sales training, strategy development and C-level presentations.
In parallel, John developed 2 large distribution and sales networks within the Direct Sales sector between 2008 and 2018 on a part time basis before entering the Franchising sector in 2018 having left W L Gore & Associates in 2017. John has been responsible for Franchise Recruitment and Partnership Development at a vehicle based Franchise business within the Care sector growing the network with a focus on Northern England and Scotland before joining The Franchising Centre recently.