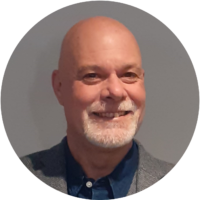 Andy Lightfoot
Franchise Development and Recruitment Consultant
"I develop and grow your business through franchising"
Andy began his career in retail spending seven years as a Manager with a large food retailer and subsequently with their DIY superstore partners – J Sainsbury and Homebase.
He then set up and operated his own courier business, trading for six years before selling it and moving into recruitment.
Andy had a 15-year career in recruitment, from Branch Manager, through Area Manager to Divisional Director for the UK and Eastern Europe for a gobal organisation.
Andy has been involved in franchising for over ten years, at board level, with a number of UK based Franchisors.
He has worked as a National Sales Director, delivering business opportunities, sales training and mentoring to a 100 plus franchisee network; as a Franchise Director, with responsibility for developing the network, successfully recruiting and launching 21 new branches in 18 months, while increasing franchisee revenue by £20m, and, as a franchise consultant he has been involved from the initial thoughts of franchising as a means to expand, defining the process, writing the manual and marketing the opportunity.
With operational and sales expertise, Andy is able to offer insightful advice to start ups or more mature franchisors and has first-hand experience of –
– working with lawyers to produce franchise agreements
– process planning and development
– writing franchise documentation and franchise operating manuals
– writing franchise marketing documentation and materials
– structuring franchisee recruitment processes, including prospective franchisee meetings, business planning, advising on funding options, and completing and signing franchise agreements
– recruiting franchisees, including enquiry handling, prospect meetings and handling all post meeting follow up
– advising on, structuring and running franchisee training and support systems
– system review and updates for existing franchisors
Richard Armitage, formerly Director of Training at Driver Hire worked closely with Andy for three years and had this to say –
"Without his dedication, attention to detail and professional approach to the task, the business we currently enjoy may never have developed as well it has".
Andy is a firm believer in the maxim that 'franchising is being in business for yourself, but not by yourself'.