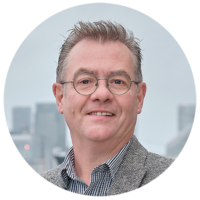 Alan Wilkinson
QFP, Head of Franchise Development
"I develop and grow your business through franchising"
I started my career, straight from University in banking, and spent 7 years working in a high street branch of a well known banking group. This gave me a solid grounding in recruitment, training, mentoring, selling and management. I took my first Branch Managers position in 1991 in Huddersfield.
I then managed a branch of a national recruitment company in Sheffield for a year or so, before taking my first venture into franchising back in 1995.
I then spent the next 10 years working with various different franchisors, in such diverse sectors as flooring, contract cleaning, parcel delivery and chemical distribution. I held positions ranging from sales executive, to Franchise Recruitment Manager, Franchise General Manager and Managing Director.
I have also been a franchisee for two different franchisors. I have owned and operated a multi van, depot based courier franchise in Leeds, as well as a single operator, home based sales franchise in Huddersfield.
Then, in 2006 I joined The Franchising Centre as a Franchise Consultant. I have worked with businesses throughout the North of England and Scotland, assisting them with the franchising of their businesses. The bulk of my work is done with businesses that have an established track record, and that want to speed up their growth and expand their business by franchising.
I have worked in diverse market sectors, including children's activities, healthy living, renewable energy, van based home delivery, accessory retailing, heating, removals, gardening, publication, health and fitness, accounting, security and with local government.
In addition to UK domestic franchising, I also work with International Brands wishing to enter the UK marketplace, and UK Brands wishing to expand overseas. This has included market entry reports, strategy and systems planning, and financial modelling for Master/Sub, Direct and Regional Developer relationships.
My clients include well known brands such as Ringtons, Blazes, Ecoliving, Envirovent, Two Men and a Truck, Carillion, PPG Group, Phoenix Security and many more.
I was the second person in the UK to obtain the Diploma in Franchise Management in 2000, and became the first person to also have the Qualified Franchise Professional (QFP) certification from the British Franchise Association in the summer of 2011.
Outside of my business, I am a family man, with a wife and two daughters.
I enjoy cycling, and have done several charity events and sportives, including the Brian Robinson Challenge.
I am a Governor for our local secondary school, and chair the appraisal committee. In 2009 I was joint chair of a community action group set up to protest against the proposed closure of the school. We fought and won this campaign, and rallied the support of the whole community.
On the back of this in December 2009 I was recognised as a community champion by the then Prime Minister, Gordon Brown.
I also have an allotment, and am Chairman of our allotment society. We grow vegetables and fruit, which helps to sustain our healthy lifestyle.
I believe that it is important to have a good work life balance, and am lucky enough to have achieved this in my work as a leading Franchise Consultant with The Franchising Centre.