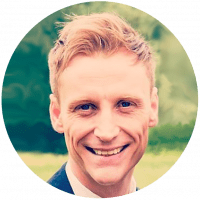 Alan Bradley
Franchise Digital Marketing Strategist
"I create and implement effective digital marketing strategies for franchisors and franchisees"
On meeting or speaking with Alan, you will quickly understand his passion for high level success with digital marketing. Alan has experience in working with clients from SMEs to blue chip clients. He is a skilled orator on a plethora of digital topics, having spoken at many venues across the world, with a laser focus on creative content marketing. A former franchisor himself, his understanding of digital marketing for franchising is second to none.
Alan is a very experienced Franchise Digital Marketing Strategist which proves advantageous to his clients. He has 17 years expertise in digital marketing and franchising, starting in 2003. He takes a 'hands on' approach to the implementation of project strategies and plans. Work is both delivered in-house or through working with partner agencies. Alan, with his team can deliver services from, web development to organic SEO, PPC, social media, digital PR, exhibition marketing and many others. Working with franchise brands he can create, implement and manage full online profiles for franchisors and their franchisees.
Alan has a keen eye for USPs and aims to find the unique content that clients can leverage on. Understanding of target marketing by utilising data and analysing trends, ensures maximum exposure at peak times. We all know digital marketing moves fast and new channels pop up frequently, and therefore, Alan has vetted the majority of useful online tools that support his work and offers this information/knowledge to his clients, where relevant.
An old school 'go getter' with a modern mind, Alan is truly passionate about digital marketing within franchising. He believes with the correct team, plan, and support, most goals are more than achievable.